BANISTER CEMETERY
Foard County , Texas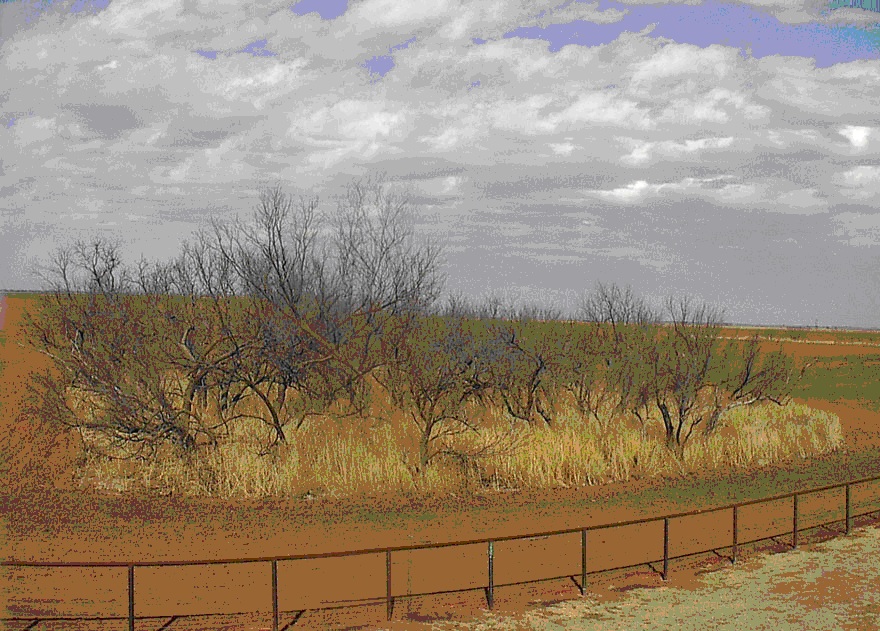 G.P.S. LOCATION FOR THIS CEMETERY
34 00 02.01N, 99 40 51.80W
The Banister Cemetery is located on private land now owned by Milburn Carroll Jr.
From the Courthouse in Crowell, take highway 70 east for 2.3 miles then go north on County Road 219 for 1.2 miles.
The cemetery is 500 feet east of the road, just north of Mr. Carroll's house.
John Banister came to Foard County in 1888 and gave five acres of land for the Cemetery.
In 1998, Helen Whitfield, Jo Hitt, and Faye Statser made a written and photo record of the graves.
The only history and records found of this Cemetery were in this record, obituaries from the Foard County news, and the book
" THEY LOVED THE LAND."



    

TECHNICAL ASSISTANCE- JIM RICH
| | | | | |
| --- | --- | --- | --- | --- |
| Last Name | First Name | DOB | DOD | Comments |
| ADAMS | CORDELIE | 8/22/1877 | 5/23/1892 | D/O J.J. & E.M. |
| CLIFFORD | LAURA L. | 5/19/1897 | 1/30/1900 | D/O N.M. & ORAH |
| CLIFFORD | LILLIE D. | 3/17/1896 | 11/20/1906 | D/O N.M. & ORAH |
| CLIFFORD | INFANT SON | 1/21/1899 | 1/21/1899 | S/O N.M. & ORAH |
| DOOLEN | IVA EUNICE | 2/4/1886 | 5/11/1887 | D/O J.W. & W.F. |
| DOOLEN | JAMES MADISON | 1/20/1841 | 2/10/1908 | CIVIL WAR CONFEDERATE |
| DOOLEN | MAGGIE | 6/16/1886 | - | W/O J.M. AGE 50 YEARS,5 MO. AND 5 DAYS |
| DOOLEN | SALLIE | 10/9/1824 | 7/3/1891 | W/O WILLIAM |
| FERGUSON | STERLING P. | 1/23/1862 | 1/20/1890 | BORN IN BARRY COUNTY MISSOURI |
| HARTMAN | THOMAS M. | 6/14/1891 | 8/16/1891 | INFANT OF W.S. & E.L. |
| MOORE | MATTIE | - | - | D/O C.M. & LEELA MOORE (THEY LOVED THE LAND) |
| STANDLEE | CORA | 7/3/1888 | 8/6/1897 | D/O W.D. & L.A. |
| STANDLEE | FRANCIS | 8.31.1894 | 12/9/1894 | D/O J.D. & C.E. |
| STANDLEE | ULAH S. | 7/4/1887 | 10/6/1887 | D/O J.D. & C.E. |
| WELLS | ALMA WARD | 7/15/1890 | 12/28/1891 | |
| WELLS | MARY LILLIAN | 7/17/1893 | 10/21/1897 | |
| WELLS | MERONEY LEE | 5/7/1895 | 2/8/1897 | |
| ZEIBIG | LITTLE ROY | 3/7/1888 | 12/14/1889 | S/O R. & R.E. |